The Storage Room Fever
We have more horny guys for you. These three just couldn't take their hands of each other and end up banging each other in the storage room. They had a big shipping coming up and they were the only ones that had to wait for it. It was late in the night everyone left and the guys were horny as hell. But when they were about to start things up their shipping arrived and the guys had to place everything in their right place. Luckily for them they received mattresses in their shipping so they didn't need to fuck on the floor. After they finished their job the begun fooling around and in no time they were naked and banging their buttholes. It was an insane scene and you guys shouldn't miss it out. If you enjoyed this scene you must visit http://www.peterfever.org/ for his latest updates. Enjoy it and we'll see you guys next time with more!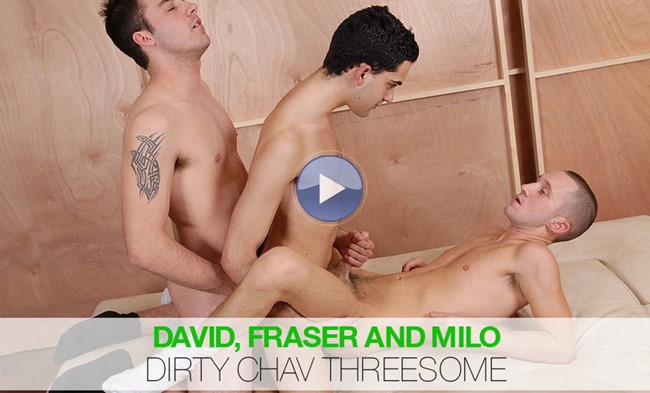 Check out these three hunks pounding each other!