Aaron Jackson and his fraternity buddy
When Aaron breaks up with his boyfriend, Sonny, his friend from the fraternity is ready to make him feel better. Sonny been having a crush for Aaron from quite some time, but Aaron seems to go through a serious depression. Sonny knows just what to do in order to cheer him up. Spring break is coming and he invited Aaron to spend his break at his farm at the country side. Some fresh air and a lake to swim could cheer Aaron up.
After getting to the farm Aaron seems to feel better and Sonny decides to give his buddy a tour of the farm. Aaron is quite in a good mood so Sonny decides to tell Aaron how he feels about him. When Sonny takes Aaron's cock in his mouth Aaron forgets that he even had a boyfriend. They lay down in the grass and start sucking off each other in 69 position, then Aaron shoves his cock up Sonny's ass and gives him a good fuck. After they cover each other in sticky hot cum, they go back to the farm and have a shower together. If you like this scene, you might want to check out http://fraternityx.us/ because there are losts of scenes featuring hot fraternity guys who love fucking each other's ass. Have fun and come back soon!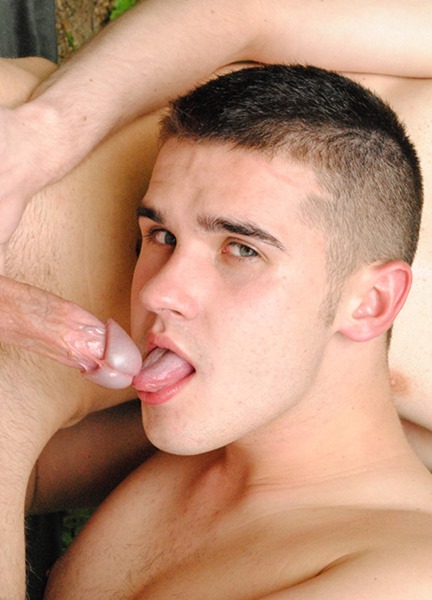 See this cute horny guy taking that hard cock in his mouth!